It's so easy, it's automatic. Your instant discount will be automatically applied in your shopping cart.
Use coupon code SAVE25. Limited-time offer. Act now!

CBD Oil For Horses: Dosage Calculator and Comprehensive Cannabidiol Guide for Equine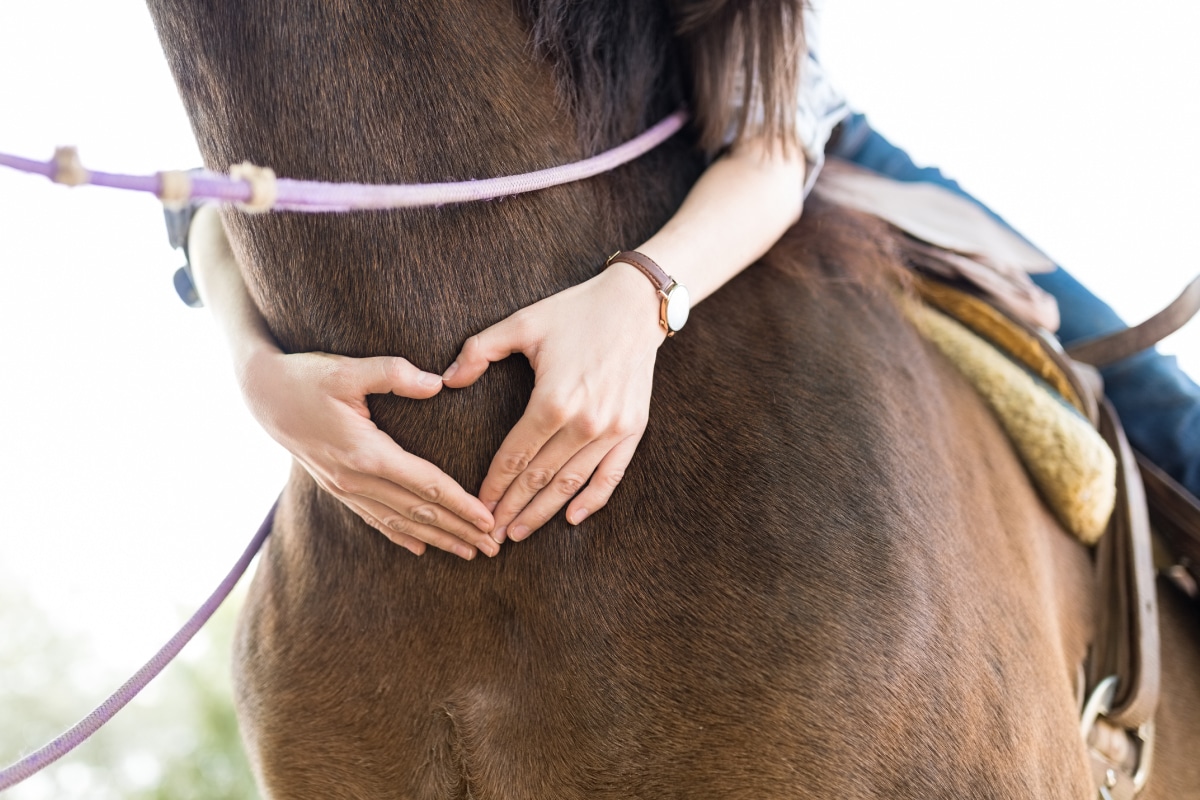 CBD oil for horses is a natural hemp extract that's non-toxic and safe for equine of any age, size, and breed.
But hold your horses before giving equine CBD to your loveable critter — there are a few things you should know about hemp oil for horses first.
Today's article will explore how CBD works for horses. We'll discuss how you find the right CBD dose for horses, the best way to administer horse CBD, potential side effects to look out for when adding horse hemp oil to your equine's diet, and more.
Use the table of contents to jump to a section if you see a specific topic you have in mind, or keep reading to find out everything you need to know about CBD oil for horses.
Getting Started With CBD Oil For Horses

Caring for your equine companion using horse hemp oil has never been easier with the Organica Naturals CBD Oil for Horses Dose Calculator. This simple tool will help you determine the best CBD dose for horses.
Enter your horse's current body weight and the desired CBD dosage strength you think your horse needs, then we'll be off to the races!
Ready to calculate the right CBD dose for your horse?
HEEEH-Hh-Hh-Hh — err, fantastic!
Let's trot to it.🐎
Organica Naturals CBD Oil for Horses Dose Calculator
It's so easy to calculate the best CBD dose for your horse! Use the slider to configure your horse's weight, then choose the CBD dose strength your horse needs. Our horse CBD dose calculator will take care of the rest.
DIY: Use This Formula to Calculate Your Horse's CBD Dose
There's a simple formula to calculate the correct CBD dose for horses if you want to get more hands-on today.
Grab a pencil and paper, and we'll show you how to do it in no time flat.
Calculating the Best CBD Horse Dose
Use this formula to calculate the best CBD horse dose based on body weight and desired strength:
[TOTAL WEIGHT] x [STRENGTH OF DOSE] = RECOMMENDED AMOUNT OF HORSE CBD IN MILLIGRAMS PER DOSE
Generally speaking, 0.1 mg per pound (lb) of body weight is the perfect starter CBD dose for horses of any age, size, and breed.
Most horses take 0.3 mg CBD per pound of body weight on average.
The maximum strength horse CBD dose is 0.75 mg per pound.
Choose the CBD dose strength you think your horse needs and plug it in to the formula above:
Starter Dose
0.1 mg/pound
Average Dose
0.3 mg/pound
Maximum Dose
0.75 mg/pound
Suggested horse CBD dosages are not meant to be veterinary advice. Make sure you talk to your vet before giving your horse CBD for the very first time.
Horse CBD Dose Calculation Examples
Let's take a look at a few example calculations for horse breeds of different sizes that require CBD dosages in various strengths.
Our first example is Buster, a Shetland Pony weighing 400 lbs. This little guy is just beginning CBD, so he only needs the minimum dose starting out:
Example #1:
Horse breed: Shetland Pony
Horse weight: 400 lbs.
Horse dosage strength: Starting dose
Optimal horse dose calculation: [400 lbs] x [0.1 mg] = 40 mg of CBD recommended per dose
Next, we'll figure out how much CBD to give Safira, a Paso Fino mare that comes in at 760 lbs. She's been taking Organica Naturals Horse CBD for about a week, has responded well, and is now ready to go up to an average-sized dose:
Example #2:
Horse breed: Paso Fino
Horse weight: 760 lbs.
Horse dosage strength: Average dose
Optimal horse dose calculation: [760 lbs] x [0.3 mg] = 228 mg of CBD recommended per dose
In this last example, we are looking to calculate the CBD dose for Atlas, an American Cream Draft horse weighing 1,580 lbs. This magnificent beast will be getting the maximum daily dose according to his vet's recommendation:
Example #3:
Horse breed: American Cream Draft
Horse weight: 1,580 lbs.
Horse dosage strength: Maximum dose
Optimal Horse dose calculation: [1,580 lbs] x [0.75 mg] = 1,185 mg of CBD recommended per dose
The key to getting the best CBD results for your horse is to start low and go slow.
You should gradually increase your horse's CBD dose over time until the desired response is achieved.
This is called titration, and it simply means adjusting and moderating your horse's daily CBD dose until you find an amount that works best for your equine companion.
Do not exceed the maximum daily CBD horse dose unless your vet recommends otherwise.
What to Know Before Giving CBD to Horses
Always check the labels on your horse CBD products to make sure you know how much CBD is in a single serving.
A CBD horse tincture, for instance, might have 167 mg per dropperful serving, while CBD horse pellets might only have 100 mg per serving. You would need about one and one-half times the amount of horse CBD pellets to equal the dose in one dropper of horse CBD oil tincture.
Remember to keep track of your horse's CBD usage schedule, too. Write down how much CBD you give your horse, and what changes you observe. These important details will inform future dosage adjustments and provide valuable insight into how your horse is responding to CBD.
Key Takeaway
How much CBD oil you give your horse depends on body weight and specific needs. Use the CBD horse dose calculator to quickly and easily determine the best CBD oil dose for horses. Start low and go slow to gradually find the Goldilocks zone for your horse's CBD dose. Make sure to jot down CBD dosage amounts, frequency, and any changes you observe after giving CBD to your horse.
What is CBD Oil for Horses?
CBD is short for Cannabidiol, the active ingredient in Organica Naturals CBD oil for horses.
CBD oil is natural, non-psychoactive, and will never spook your horse or cause it to feel high or stoned in any way.
CBD is called a major cannabinoid, meaning it's the most predominant in the cannabis plant. THC, a.k.a. Tetrahydrocannabinol, is another major cannabinoid. But THC is only present in the tiniest of fractions in the hemp-based cannabis we use to formulate Organica Naturals horse CBD oil (less than 0.3% THC dry weight). The psychoactive effects of THC are strictly dose-dependent.
Your horse cannot experience psychoactive effects no matter how much Organica Naturals CBD you administer, because the amounts of THC are simply too small to cause this side effect.
Key Takeaway
Cannabidiol, or CBD for short, is the active ingredient in horse hemp oil. It's non-intoxicating and non-psychoactive. Your horse will never feel "high" or "stoned" after consuming CBD, no matter how much you give them.
How Does CBD Oil for Horses Work?
Horses are very similar to you and me when it comes to how they respond to CBD, so they can take it, too!
CBD is pharmacologically active and interacts with horses' endogenous cannabinoid system (ECS). The ECS regulates many of your horse's vital bodily functions.
Is CBD Oil Safe for Horses?
You've spent a great deal of time, money, and energy to give your horse the best life you can. It's good horse sense to be concerned about whether CBD oil is safe for horses.
The good news is that independent clinical research shows CBD in horses is safe and well tolerated!
One randomized clinical trial published by the University of Kentucky in the American Journal of Veterinary Research in July 2022 showed zero side effects after giving CBD to senior horses over a period of four weeks time. CBD dosage ranges in clinical trial participants spanned 0.1 mg/kg up to 2 mg/kg given either orally or intravenously. Safety was determined based on CBC (complete blood count), basic serum biochemical analyses, and measurements of heart rate, respiratory rate, and rectal temperature. Additionally, monitoring of serum biochemical analytes before and after CBD doses were administered to the horses did not show any elevation in prominent liver enzymes such as ALP, AST, and SGOT.
Another clinical study performed by the Department of Veterinary Clinical Sciences School of Veterinary Medicine at Louisiana State University published results in the Journal of Equine Veterinary Science in July 2022. The purpose of the study was to determine whether daily oral CBD supplementation would cause adverse reactions, such as sedation, ataxia, or alterations in other health parameters over 56 days of administration in Thoroughbred horses. Complete physical examinations were initiated before treatment that included CBC and biochemical panel evaluations. Researchers found no statistical differences between the group receiving CBD and the control group, and no adverse effects on blood values, including indicators of anemia and blood proteins, liver enzymes, kidney values, electrolytes, or calcium were reported.
An October 2022 investigational clinical trial performed by the Oklahoma State University Department of Veterinary Clinical Sciences to study the pharmacokinetic profile of multiple doses of orally administered cannabidiol for horses found it was well-tolerated at dosage ranges between 0.35 mg/kg up to 2.0 mg/kg. No adverse events were reported in this study.
The School of Veterinary Medicine, University of California, Davis orally administered 0.5 mg/kg, 1 mg/kg, and 1.5 mg/kg doses of CBD to Thoroughbred horses. The March 2021 study objectives were to describe the pharmacokinetics of oral CBD supplementation. Researchers noted that Cannabidiol was well tolerated with no behavioral, gastrointestinal, or cardiac abnormalities observed.
M. H. Gluck Equine Research Center of the Department of Veterinary Science at the University of Kentucky published results in January 2023 detailing the observations of a 90-day study on oral administration of CBD in senior horses. CBD dosage used in this study was 2.0 mg/kg. No negative side effects as measured by CBC or chemistry profiles were observed throughout the 90-day trial period, with blood samples analyzed at 0, 30, 60, and 90 days.
Key Takeaway
Numerous clinical trials show CBD is safe when it is used as directed in horses. Scientifically established dosage ranges of 0.1 mg/lb, 0.3 mg/lb, and 0.75 mg/lb should be used for maximum CBD safety in horses.
Does CBD Cause Side Effects in Horses?
CBD side effects in horses are extremely rare when it is used as directed because CBD at recommended doses is essentially non-toxic to horses. Only the most sensitive horses typically experience adverse reactions after being given CBD.
The incidence of CBD adverse reactions in horses increases in a dose-dependent manner. Higher doses are more likely to cause CBD side effects.
Less than one-half of one percent (<0.5%) of horses may experience one or more of the following reported side effects:
Dry mouth
Increased thirst
Appetite changes
Gastrointestinal upset
Drowsiness
Sleepiness
Dry mouth is the most common CBD side effect in horses. This can occur when salivary glands don't produce enough saliva to keep your horse's mouth moist and comfortable. As a result, you may notice increased thirst in your horse. So, make sure to keep clean, fresh water available at all times when giving CBD to horses.
CBD in horses may affect appetite, causing an increase or decrease in hunger. Changes in appetite are temporary and normally resolve on their own after a few days.
Drowsiness and sleepiness are other possible CBD side effects horses may experience, especially when taking high doses.
Split the recommended CBD dose for your horse into two or more doses spread out over four to six hours or longer if you observe any adverse reactions.
Allergic reactions to CBD in horses are uncommon. But you should speak with your veterinary professional if your horse has been diagnosed with any allergy to foods, plant-based medicines, or anything else in its environment.
You should not administer CBD to your horse if it is allergic to any of the ingredients in your horse CBD formula.
Key Takeaway
There is less than a 0.5% incidence of CBD side effects in horses when scientifically established dosage ranges are used based on body weight. Potential CBD side effects in horses may include dry mouth, increased thirst, appetite changes, stomach upset, drowsiness, or sleepiness. Allergic reactions from CBD oil in horses are not common, but check with your vet if your horse has previously been diagnosed with any type of allergy.
What if My Horse Doesn't Like Taking CBD?

Most horses love the flavor of Organica Naturals CBD oil and take it directly from the dropper or an oral syringe.
But don't worry if your horse has a delicate palate that's easily offended. We've got a few of tricks up our sleeve that'll make giving CBD to your horse a breeze.
Think of it a bit like a — wink-wink — trojan horse.
Add CBD Directly to Horse Feed
One of the easiest ways to camouflage your horse's CBD dose is to drizzle it onto your horse's feed. Mix the feed to evenly distribute the CBD oil and voila! Your horse won't notice the difference.
Mix Your Horse's CBD into Water
A good way to lead your horse to CBD (and make it drink) is to add it to its water bucket.
Give the CBD and water mixture a good agitation and stir before serving it up to your epicurean equine.
Try CBD Horse Pellets
CBD horse pellets are another great option if you've got a horse with a particularly picky palate.
Horse pellets with CBD have smaller doses of the active ingredient Cannabidiol, so they should be undetectable by even the most sensitive tasters.
The downside to CBD pellets for horses is the dosage per serving is generally much lower than a CBD tincture. For horses larger in size and weight, you will need a lot of CBD pellets to make sure they meet their dosage needs.
Apply CBD Topically for External Conditions
One last trick of the trade that might work is topical CBD application. CBD oil tincture for horses and topical creams and salves can be applied directly to the skin. Absorption and bioavailability are much less than when CBD oil for horses is orally administered, but it can still work like a charm.
Key Takeaway
Most horses take CBD oil without issue. But there are many ways to disguise the taste of horse hemp oil if you've got a particularly picky pony or horse. Add CBD oil to horse feed, mix it into your horse's water bucket, try CBD pellets for horses, or consider applying horse CBD oil topically to treat any external skin and mane conditions.
What is the Best CBD Oil For Horses?
Straight from the horse's mouth, the Organica Naturals brand is the best CBD oil for horses anywhere!
Your equine companions will love our cannabis — and so will you — because it's USDA-Certified Organic. CBD oil for horses from Organica Naturals is literally bursting with essential cannabinoids, like Cannabinol (CBN), Cannabigerol (CBG), and Cannabichromene (CBC).
The more cannabinoids there are in your horse CBD oil, the better.
What makes Organica Naturals the best CBD for your horse?
We exclusively use organically grown whole-plant cannabis that's flash-frozen immediately after it is harvested by hand. Our frozen cannabis is then processed using certified organic subzero extraction to protect the integrity of the natural cannabinoids and make sure your horse gets everything nature intended.
Every other modern CBD extraction method damages the fragile plant medicines in cannabis and degrades the potency of the entourage benefits.
With Organica Naturals, you get a virtually perfect phytochemical copy of the plant in every single drop.
BUY: Veterinary-grade Organica Naturals CBD oil for horses
Best of all, CBD oil for horses from Organica Naturals is always 100% free from pesticides, harmful chemicals, and heavy metals — only the best for your equine beauties!
Don't just take our word for it, scan the QR code on your bottle to see the independent lab test results and verify our claims for yourself.
Key Takeaway
Get the best CBD oil for horses from the Organica Naturals brand. Our USDA-certified organic horse CBD is flash-frozen and extracted at subzero temperatures to get the most minor cannabinoids, including CBN, CBG, and CBC. In addition, organic certification ensures that our CBD oil for horses is always 100% free from pesticides, harmful chemicals, or heavy metals. Scan the QR code on your Organica Naturals CBD bottle to see the latest 3rd-party lab tests.
CBD Oil for Horses FAQ
Browse our FAQ for quick and easy answers to the most frequently asked questions about CBD oil for horses.
Do you have a question that we haven't answered? Chat with a CBD Wellness Advisor today.
How do I get my horse to take CBD oil?
Most equestrians give CBD oil to their horses using a dropper or an oral syringe.
Mix CBD with feed or water if your horse has a particularly picky palate. You might also try CBD pellets for horses. But remember that CBD horse pellets don't have as much of the active ingredient Cannabidiol, so you will need more to meet your horse's dosage requirements. Lastly, topical application is a great option.
Can I add CBD oil to my horse's food?
Yes! Adding CBD to your horse's feed is a great way to hide the slightly bitter taste of Cannabidiol for horses. Drizzle CBD oil onto horse feed while mixing to evenly distribute it across the feed pellets.
Can I add CBD oil to my horse's water?
Absolutely! Add CBD to your horse's water bucket and give it a good agitation and stir before serving. Any taste or color should be diluted to the point that is undetectable to your epicurean equine.
Can CBD oil for horses be used in competition?
The U.S. Equestrian Federation considers Cannabidiol a performance-enhancing drug. The organization effectively banned CBD for use in competitive racing after September 1st, 2019.
According to the USEF, CBD may provide performance advantages that affect competition fairness.
Strict testing guidelines for USEF include screening for natural cannabinoids like CBD. If found in your horse's system, it would be considered in violation of GR4 Drug and Medication testing requirements for licensed competition.
Will CBD oil make my horse tired or sleepy?
Side effects from giving CBD oil to your horse are rare when it is administered as directed. Still, some horses may experience drowsiness, tiredness, or sleepiness after taking CBD, especially if administered at high doses or frequently throughout the day.
Will CBD get my horse "high"?
CBD is a non-psychoactive and non-intoxicating natural medicine. Your horse will not get "high" or "stoned" no matter how much CBD is given.
Is CBD oil toxic to horses?
No, CBD is non-toxic and will not lead to toxicity when using scientifically establish dosages ranging from 0.1 mg/kg to 0.75 mg/kg CBD. Some clinical studies administered horse CBD doses of up to 1 mg per pound with no negative side effects or adverse events reported.
Clinical studies show no adverse treatment effects on blood values that include indicators for anemia or blood proteins. No adverse effects were detected in liver enzymes or kidney values in horses given CBD either.
How much is too much CBD for my horse?
CBD is a forgiving natural plant extract and rarely causes side effects or adverse reactions when used as directed.
In the event side effects do occur, they are typically transient and mild, meaning they pass within a few hours after the last CBD dose.
You should not exceed the maximum recommended CBD dose of 0.75 mg per pound of body weight unless otherwise directed by your veterinary professional.