About The Organica Company
The natural medicine company that's all about science
Natural products are an important part of our daily lives, but they have to work to provide that value for us. Independent scientific research is the only way to ensure that what we put in our bodies is both safe and effective.
We believe that natural solutions to our everyday wellness concerns have always been there. We are simply rediscovering them through the lens of science. Each and every ingredient we use in our formulas is carefully selected based on clinical evaluation by independent scientific research institutions from around the world.
We use only ingredients backed by an extensive body of clinically proven results.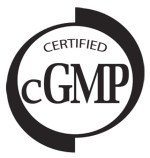 cGMP registered manufacturing facility
Good Manufacturing Practices (GMPs) provide a system of processes, procedures and documentation to assure a product has the identity, strength, composition, quality and purity that appears on the label. NSF International independently registers manufacturers as meeting GMP requirements.
We utilize an 85,000+ square foot manufacturing facility that's designed to produce pharmaceutical-grade natural and over-the-counter products according to cGMP requirements listed in Section 8 of NSF/ANSI 173. This is the only accredited American National Standard developed in accordance with the FDA's 21 CFR part 111.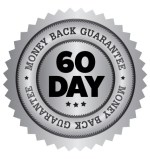 Our promise to you
Our task as a wellness company is to make sure you have the best experience possible when it comes to the products you buy from us. Sometimes, things don't go as planned. No worries — we guarantee your satisfaction or your money back. Just let us know within 60 days and we'll make right. See our return policy for details.