500mg Zero High™ THC-Free Concentrated CBD Oil Isolate
(1.0mg/Drop × 500 Doses) 30 mL
Zero High™ brand from Organica Naturals is an advanced CBD oil isolate that is so pure, it's clear — and 100% THC-free!¹
Take Zero High™ CBD 500mg Pure Cannabidiol Isolate every day and start feeling better.
Highly-concentrated 500mg CBD formula delivers 1.0mg of medicinal CBD isolate per drop (16.67mg per 1 mL), so you get over 500 single-drop doses in each 30mL bottle.²
Zero High™ CBD 500mg Pure Cannabidiol Isolate supports your health and well-being, naturally!
99.77% Pure Cannabidiol Isolate
Bottle size:
 1 FL OZ (30mL)

CBD concentration/bottle:
 500mg CBD/bottle
CBD concentration/1 mL:
 16.667mg CBD/mL (~17 drops/mL)
CBD concentration/1 drop:
 1.0mg CBD/drop
Total single-drop doses per bottle:
500 doses
Third Party Lab Test: View Certificate Of Analysis
¹ Each batch tested and confirmed to contain zero (0.00%) THC by volume.
² Lasts up to 30 days, based on average CBD usage statistics of 1mL taken daily.
Wellness Plan
Monthly Shipments
$26.00
MONTHLY WELLNESS PLAN
30mL (500 Doses)
Lock in your 35% discount when you enroll in a Wellness Plan. Make sure you never run out of CBD!
Single Bottle
One-Time Shipment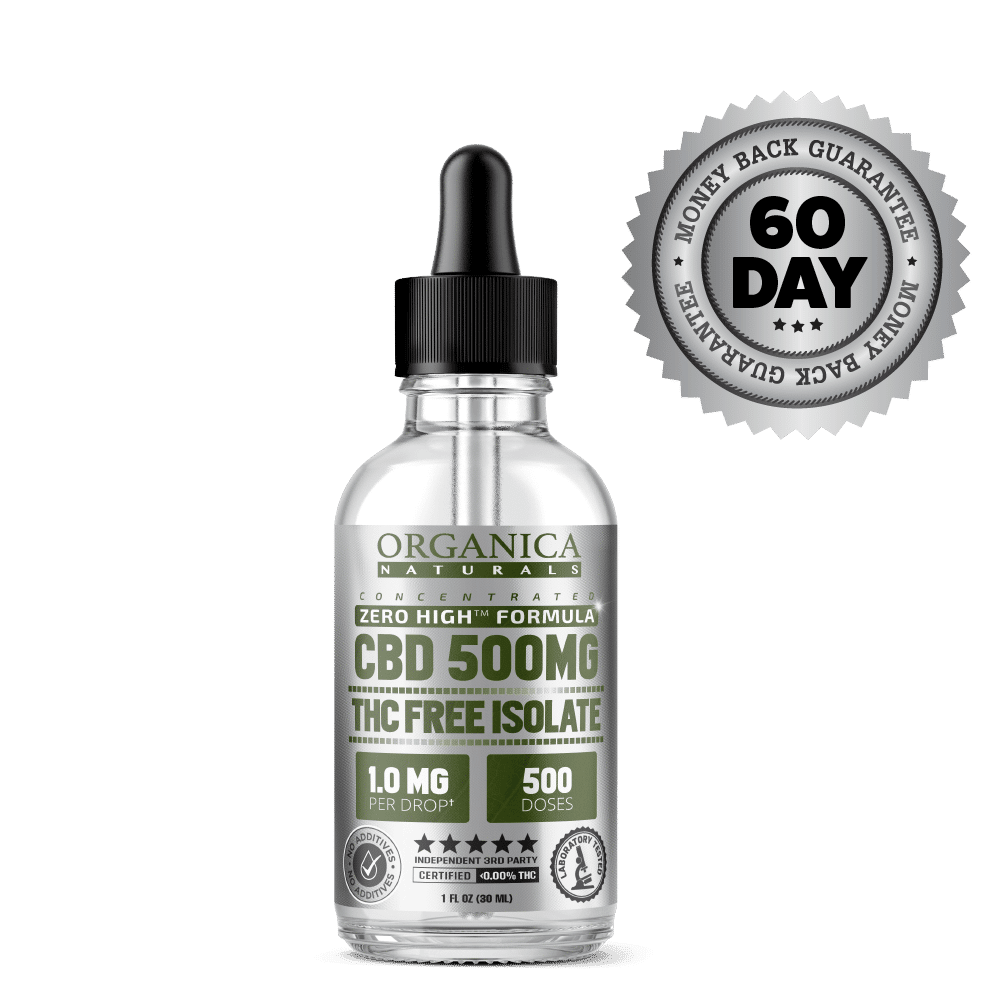 $26.00
ONE MONTH SUPPLY
30mL (500 Doses)
Buy a one-time, single bottle shipment.
Three Bottles
Best Savings!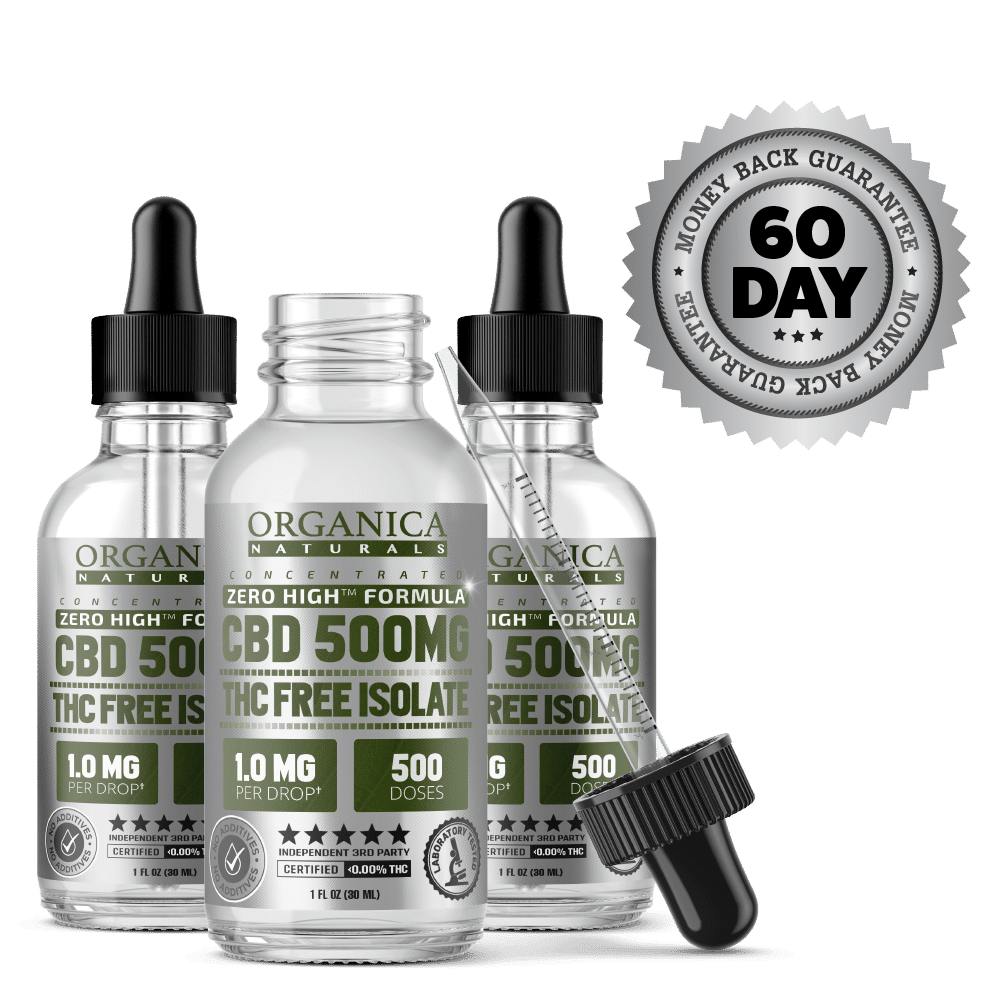 $78.00
THREE MONTH SUPPLY
90mL (1500 Doses)
Buy three 30mL bottles and save 35% instantly (limited time only).