Pet CBD Oil: 1000mg Formula For Medium-Sized Dogs and Cats
(2.0mg/Drop × 500 Doses) 30 mL
Support your pet's overall health and well being with this full spectrum Pet CBD oil created specifically for medium-sized animals between 25 – 100 lbs.
Our pet-friendly CBD activates your pet's endocannabinoid system and helps to support balanced digestion and reduce stress, as well as provide relief from pain, inflammation, anxiety, and other common pet related health and wellness concerns.
A coconut oil-based CBD carrier allows for easy digestion and the highest bioavailability of Cannabinoids.
Containing over 500 doses at approximately 2.0 milligrams per drop, this 1000mg formula provides a medicinal dose of CBD and lasts about one (1) month when taking one dropper (1 milliliter / 17 drops) daily.
Directions: Drop a milliliter of CBD onto your pet's food. Can also be applied directly to skin blemishes, scratches, cuts or inflamed areas.
non-GMO Hemp-Based Extract
Bottle Size: 30 ml / 1 FL OZ
Total Milligrams of CBD: 1000mg
Milligrams of CBD Per milliliter: Approximately 33.3 mg/ml
Milligrams of CBD Per Drop: 2.0mg (approx. 17 Drops per ml)
Total Doses/Drops: 500
Third Party Lab Test: View Certificate Of Analysis
This item contains less than 0.3% THC by volume.
*Shipping Restriction: This item cannot be sold or shipped to customers in the State of California
Wellness Plan
Monthly Shipments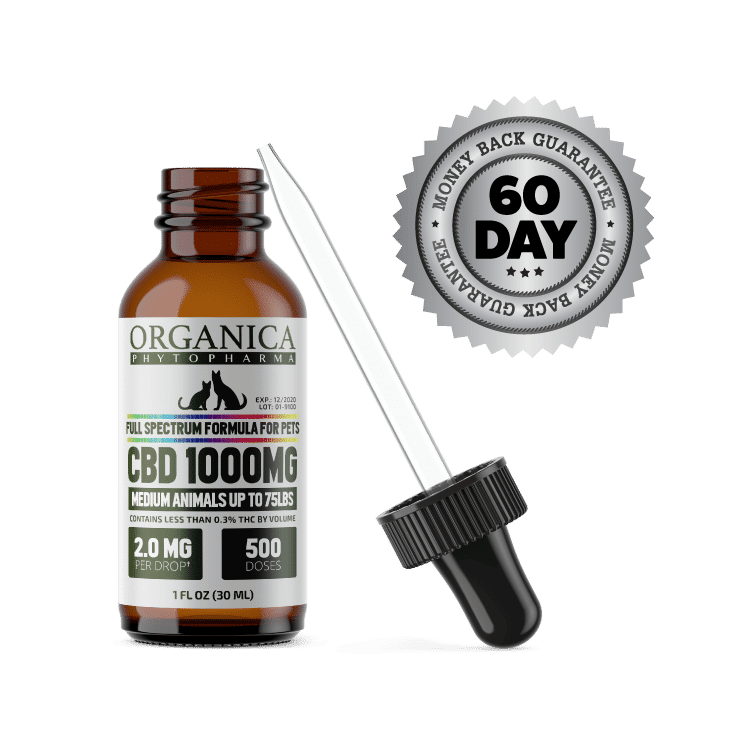 $50.00
ONE MONTH SUPPLY
(30 ml/ 500 Doses)
Save 20% when you choose our Wellness Plan and receive monthly shipments of CBD!
Single Bottle
One-Time Only Shipment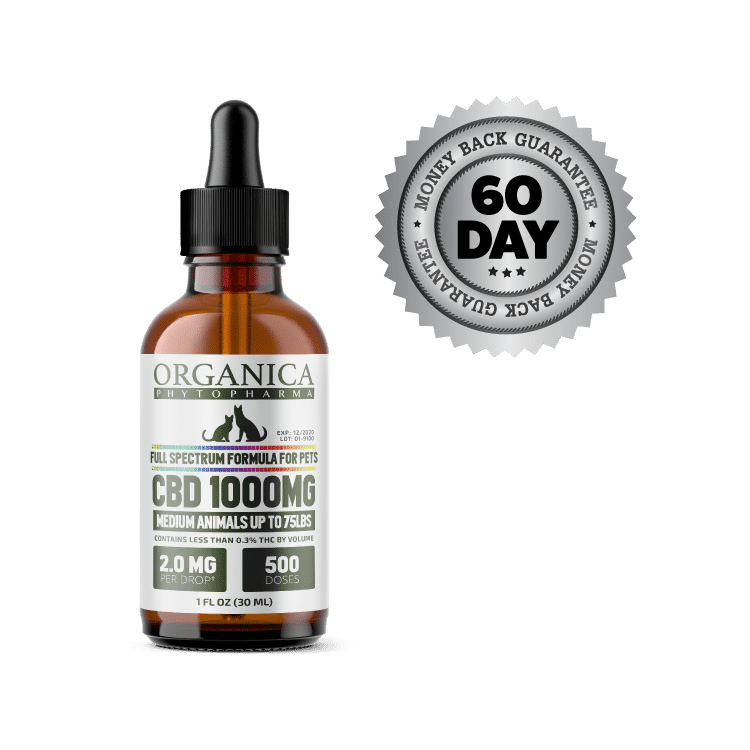 $60.00
ONE MONTH SUPPLY
(30 ml / 500 Doses)
Buy a one-time shipment of a single bottle.
Three Bottles
Best Savings!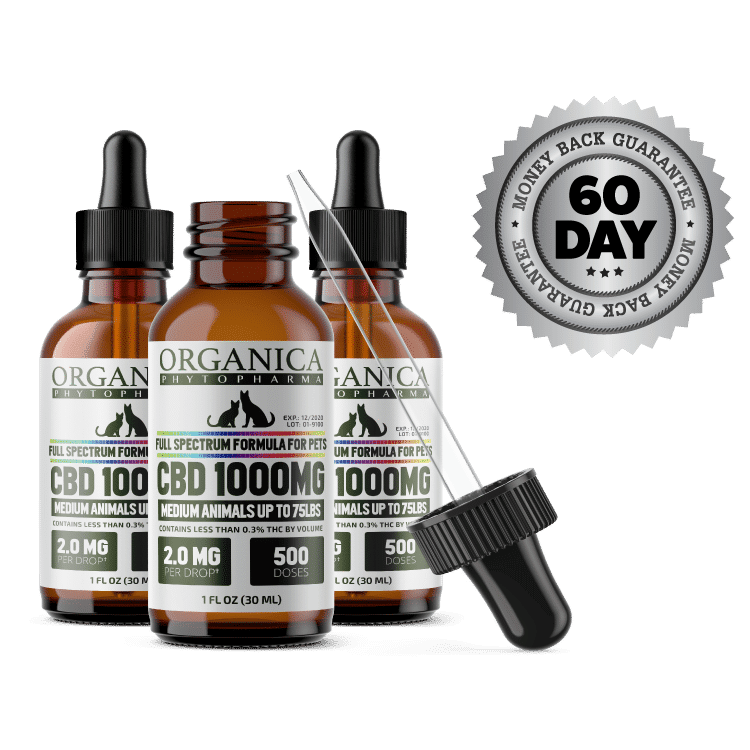 $160.00
THREE MONTH SUPPLY
(1500 Doses / 3 Bottles)
Buy three and save $20 (for a limited time only).